Blood Rose by Margie Orford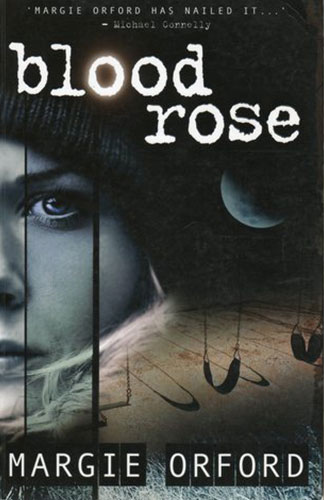 Author: Margie Orford
Publisher: Atlantic Books
Copyright Year: 2007
ISBN: 978 1 84354 944 4
No of Pages: 351
Review By: Ann Byrne
Book Synopsis:
The gruesome murder of a homeless teenage boy suggests a methodical serial killer is at work in Walvis Bay, a depressed port, isolated in the vast sweep of the Namibia Desert. It is a corrupt, claustrophobic place with a shifting population of people who came here only because they had to and where people know everything – and nothing – about each other.
As part of a cross-border policing initiative, Dr Clare Hart is sent to profile the possible killer. She works with Captain Tamar Damases, an astute local detective, who heads up the coastal town's Sexual Violence and Murder Unit. Clare is glad to be distracted from the implosion of what was still a few days ago a blossoming love affair with Captain Riedwaan Faizal, who turned out to be more married than she thought…
As the two women trace older crimes that may be related to the recent killings, nothing is as it seemed at first. And as Riedwaan comes to join Clare, to help with the investigation and to try to salvage their relationship, she realises that the harbour holds more than just rusting Russian fishing trawlers, and that a deadly cargo is ready to sail. It's not just their relationship that is in danger, their very lives – and the lives of others – are at stake…
Another excellent thriller from Margie Orford, her second with Clare Hart as the profiler and investigator. This one is not set in beautiful Cape Town but the north, even though there is a visit to Stellenbosch .
Blood Rose delves into some of the dark past of southern Africa. " Gunshot wounds. Desert corpse. Mutilation. It's Like Namibia when it was still South West Africa, South Africa's Wild West."
The psychology with Blood Rose is quiet chilling, it shows a very skilled writer who understands both the essence of the story they are telling and the effect that it will have on the audience.
Whilst it is hard to say that I loved Blood Rose it is not hard to say that it was difficult to put down . Margie understands the situations that she writes about and the country in which her books are placed.