Live event cancelled – Sisters in Crime at Law Week: The ABC of DNA
May 22 @ 6:30 pm

-

8:00 pm

$10 – $22
The live event is cancelled but Sisters in Crime is exploring online options featuring the authors. Stay posted.
Sisters in Crime Australia is again proud to join forces with the Sir Zelman Cowen Centre, Victoria University, to present its 14th Law Week event.
Forensic specialists Rebecca Kogios and Dadna Hartman together with true crime author Julie Szego talk to Debbie Stephen from the Victoria Police Forensic Services Department about how DNA profiling has revolutionised criminal investigations since the 1980s. They will explore how it currently functions as a forensic technique and how it helps to identify unknown deceased persons.
The panel will also canvass the limitations of DNA profiling, the impact of DNA evidence in high-profile cases, and developments in the field that are likely to transform investigations in the future. A focus for discussion will, of course, be the differences between how DNA evidence is depicted in TV shows, such as CSI, compared to what happens in real life.
Bookings for this event are essential, so to avoid disappointment book your ticket now!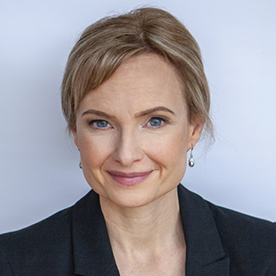 Rebecca Kogios PSM is Executive Director of the Victoria Police Forensic Services Department (FSD), the first woman to hold such a position. She has a PhD, bachelor degrees in both science and law, and is a graduate of the Australian Institute of Company Directors' flagship Company Directors' Course. She has extensive experience as a forensic practitioner, having worked in public and private sectors in Australia and the UK. When practising, Rebecca's specialty was forensic biology, encompassing DNA analysis, bloodstain pattern analysis, serology, hair and damage examination. Rebecca oversees more than 500 staff who process more than 75,000 requests annually, making the FSD one of the largest forensic science service providers in Australia. In 2019, she was awarded a Public Service Medal for her work. She is a council member of the Victorian Chapter of the Australian Academy of Forensic Science and a former Victorian Branch President of the Australian and New Zealand Forensic Science Society.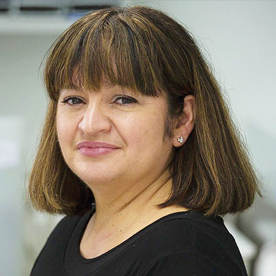 Dr Dadna Hartman is Manager of the Molecular Biology Laboratory and Chief Molecular Biologist at the Victorian Institute of Forensic Medicine (VIFM). She undertook postdoctoral work at the University of Texas Southwestern Medical Center then joined the Peter MacCallum Cancer Institute and later the Department of Primary Industries, where she worked on molecular vaccines. In 2008, she joined the VIFM,  leading the Disaster Victim Identification response following the Black Saturday bushfires. Since her appointment, Dadna has been a member of the Biology Special Advisory Group to the Australia and New Zealand Policing Advisory Agency's National Institute of Forensic Science. She is also an Adjunct Senior Research Fellow with the Department of Forensic Medicine, Monash University, leading a number of research projects.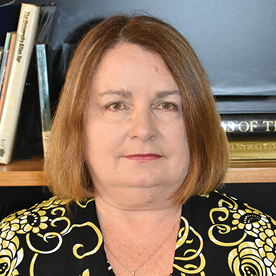 Debbie Stephen joined the Forensic Services Department as a forensic scientist in 1979 and is now Acting Assistant Director of the Analytical Services Division. She has extensive experience as a forensic practitioner in the fields of illicit drugs and forensic toxicology. For many years she was the Quality and Training Coordinator for the Drug Sciences Group and, more recently, has undertaken a number of management roles across the department.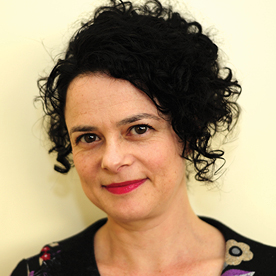 Julie Szego is a freelance writer and columnist for The Age. She has taught journalism and creative non-fiction at RMIT, Monash and Melbourne universities. Her book, The Tainted Trial of Farah Jama (Wild Dingo Press, 2014), details the 2008 case of 21-year-old Farah Jama, a Somalia refugee who was sentenced to six years behind bars for the rape of a middle-aged woman as she lay unconscious in a Doncaster nightclub. As Julian Burnside, AO QC commented, 'This book shows how dangerous it is when DNA evidence is allowed to trump common sense.' Jama's sentence was eventually overturned on the basis of contaminated DNA, but it continues to rank as one of the worst miscarriages of justice in Victorian legal history. In 2015, the book was shortlisted for the Victorian and NSW Premier's Literary Awards and was highly commended in the Sisters in Crime Davitt Awards.
Tickets
$20 non-members
$15 concession
$12 Sisters in Crime and Writers Victoria members
$10 youth (under 19)
Subject to availability, tickets not sold prior to the event will be available at the door for $22/ $18 / $15 / $10
Doors open at 6pm
Photographs are routinely taken at events – if you do not wish to be photographed, please tell the photographer
Bookings
Eventbrite
Venue
Lecture Theatre G02
Sir Zelman Cowen Centre
Victoria University – City Queen Street Campus
295 Queen Street, Melbourne (enter from Little Lonsdale Street)
Additional information
Carmel Shute
0412 569 356
admin@sistersincrime.org.au