Pamela Hart: Author and aspiring drummer

Pamela Hart is in the spotlight for July's Murder Monday interview. She is a seasoned novelist but (thankfully) has turned to crime with Digging Up the Dirt, just out with HarperCollins Australia. She spoke from her home in Sydney to Sisters in Crime's national co-convenor, Karina Kilmore, about her work.
(Click on the image below to go to the YouTube recording.)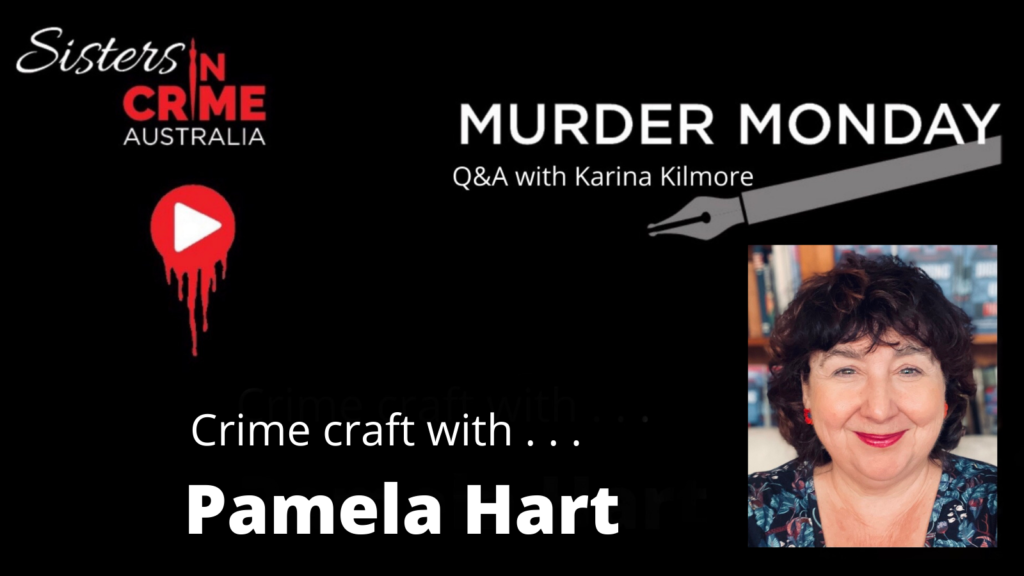 Under the name Pamela Freeman, Pamela is well-known for her fantasy novels for adults, the Castings Trilogy, and her Aurealis award-winning novel, Ember and Ash. More recently she has been writing historical romance novels as Pamela Hart, including the internationally lauded The War Bride.
Pamela has a Doctor of Creative Arts in Writing from the University of Technology, Sydney, and teaches writing (face-to-face and online) at the Australian Writers' Centre. She has notched up lots of awards:
The Black Dress, NSW Premier's History Prize, 2006
Victor's Challenge, Aurealis Award, 2009
Ember and Ash, Aurealis Award, 2011
Desert Lake, ASO Librarian's Choice Award, 2017
Digging Up Dirt has an intriguing strapline: "Renovations are hell. And that's before you find the body beneath the floorboards." 
Click here for info.
Murders Monday interviews are available on Sisters in Crime YouTube channel at 6pm once a month on a Monday! See here for the previous Murder Mondays (mostly weekly).