Sisters in Crime merchandise
Sisters in Crime books and memorabilia can be purchased at most of our events. If you have any queries, please email the Secretary. Electronic versions of our books are also available through Clan Destine Press, Booktopia and Amazon.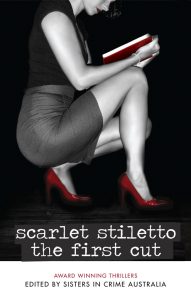 Scarlet Stiletto:
The First Cut
$24
(now only available as an ebook)
This is a superb collection of crime fiction stories culled from early Scarlet Stiletto Awards (1994–2006). From murder and mayhem to police procedurals, some will have your blood running cold, some will raise gooseflesh as well as a chuckle, but all will have you on the edge of your seat wanting more.
(Published by Clan Destine Press, 2011)
Scarlet Stiletto:
The Second Cut
$24
($30 with P&H)
This sequel presents stories by the first-prize winners plus a selection of category winners from 2007 to 2010. It's a superb collection of mysteries in which fabulous female protagonists solve – and sometimes perpetrate – all kinds of crimes. Featuring cops, killers, PIs, crooks and amateur sleuths, these award-winning stories will keep you in suspense, chill your blood and sometimes make you laugh out loud.
(Published by Clan Destine Press, 2011)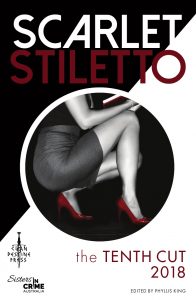 Scarlet Stiletto annuals
2013–2018
$4.95
These annual collections include the winners of all categories. Stories have been only lightly edited for this edition in order to give prospective entrants an idea of the standard of writing.
(Note: these titles are not available in print.)
(Published by Clan Destine Press, 2011)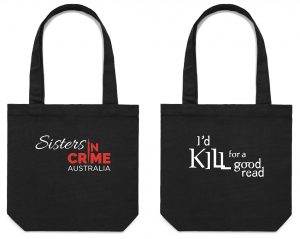 Tote bag
$30
$35 with P&H
Printed on both sides and made from heavy-duty canvas, this practical bag can be used for books or shopping. It has a base gusset and long handles.
Size: w 38 cm × h 42 cm × d 8 cm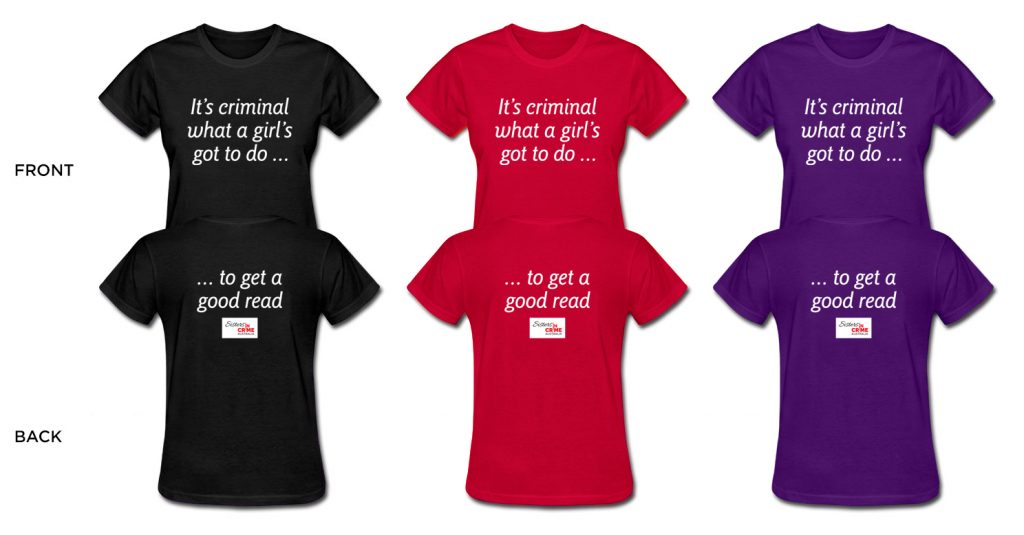 T-shirt
$30
($35 with P&H)
These T-shirts, made from 100% cotton, have a rounded neck and are slightly shaped at the waist.
Available in black, red or purple.
Sizes: S M L XL XXL